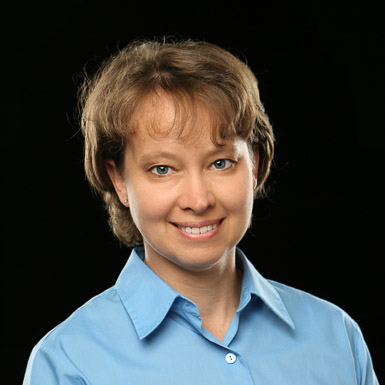 Education
PhD, Microbiology, Clemson University
BS, Composite Science Education, Bob Jones University
Courses
About
Dr. Amy Tuck graduated summa cum laude from Bob Jones University with a BS in composite science education. She earned a PhD in microbiology from Clemson University in 1999. Her graduate research focused on the effect of UVC on lymphocytes from patients with Chronic Lymphocytic Leukemia.After completion of her PhD, she worked as a post-doctoral research assistant at Clemson University continuing the ultraviolet light-C project in an animal model study. The research from this work was published in the journals Leukemia and Lymphoma and Mutation Research/DNA Repair. Dr. Tuck was granted two US Patents for UVC radiation therapy for chronic lymphocytic leukemia and UVC radiation therapy for leukemia.
Dr. Tuck's experience and education enable her to challenge her students in the courses she teaches to think clearly from both a biological and biblical perspective. She is currently teaching Bio 308 Microbiology, Bio 403 Histology and a new course which she recently developed, Bio 404 Immunology. With her background in microbiology, she clarifies not only the immune response to pathogens and commensals but also the evasive capabilities of microorganisms giving the students a broader perspective of immunology and microbiology.
Dr. Amy Tuck is married to Jimmy, who is currently pursuing a PhD in theology from BJU. She and her husband with their two children attend Calvary Baptist Church of Liberty, SC. She is privileged to teach a ladies' Sunday school class as well as be involved in children's ministries. In her personal time, Dr. Tuck enjoys reading and spending time with her family.