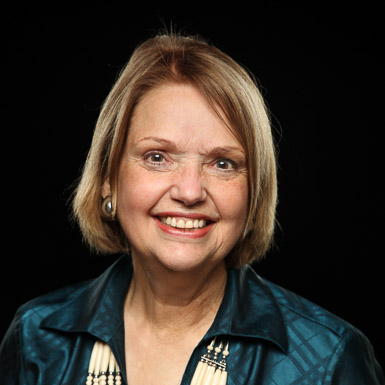 Education
PhD, History, Vanderbilt University
MA, History, Western Michigan University
BA, History, Western Michigan University
About
Linda Hayner came to Bob Jones University in August 1971 as a member of the History Department. She earned her Bachelor (1968) and Master (1970) Degrees from Western Michigan University where she was elected to the Kappa Delta Pi Education Honor Society and served as a graduate Teaching Fellow. Her PhD (1982) is from Vanderbilt University where she also was a teaching fellow and was awarded the Ethel Mae Wilson Scholarship for dissertation research. Dr. Hayner studied abroad at St. Anne's College, Oxford and University of Wales at Cardiff. Her primary area of study is British History from the Roman times to the present with a special interest in the care of orphans and foundlings in seventeenth-century London. She became head of the University Department of History in 1992 and the Department of Social Studies in 2011.
Dr. Hayner is a former member of the South Carolina Commission on the Humanities Scholars' Forum and is a current member of the Southeastern Renaissance Conference and the South Carolina Historical Association. Dr. Hayner served as a board member, vice president, and president of the SCHA. She has prepared and published conference papers, book reviews, and other professional publications as well as two historical novels. She is listed in Who's Who in America and the Dictionary of International Biography.
Dr. Hayner serves as an academic advisor, as a judge for both the University Debate Association and Bob Jones Academy, and as an MC in Scholastic Bowl competition. She sat on the University Copyright Committee (2006-2013), was an author, researcher, advisor, and market researcher for Bob Jones University Press (1975-2005), and is currently a member of the Library Liaison Committee (2012-14). She is also proud to hold an honorary lifetime membership in the Bob Jones University Alumni Association.