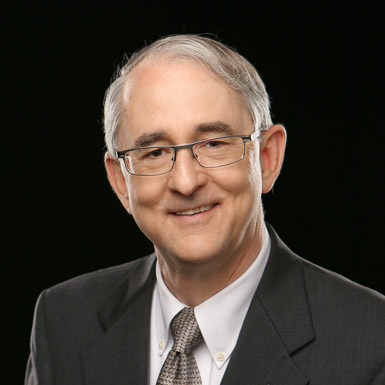 Education
PhD, Plant Physiology/Microbiology, Clemson University
MS, Microbiology, Clemson University
BS, Biology, Bob Jones University
About Mike
Mike Gray is a professor in the Department of Biology at Bob Jones University and has served as its chair since 2006. Mike has been a faculty member at BJU since 1981. He earned an MS in Microbiology and a PhD in Plant Physiology with a Microbiology emphasis from Clemson University. He has taught on the college level since 1978. He served on the Agricultural Biotechnology Policy Advisory Committee for Clemson University, which gave recommendations regarding field release of a genetically-engineered bacterium in 1987, the second such release in the U.S. His research interests are wide-ranging and include biofuel production from cellulose, intestinal bacteria in poultry, gene regulation, and gene mapping. He has done research on the BJU campus for many years as well as NSF-funded research on the campuses of the Oregon Graduate Institute (now part of Oregon Health Sciences University) and the University of Georgia (Department of Genetics). He was a contract researcher for Hoechst-Roussel, Akzo Nobel (Intervet), Huvepharma (Biovet) over a period of eight years and represented another pharmaceutical company before the FDA.
Mike is an award-winning teacher who has been recognized five times in various Who's Who in Teaching publications. In 1992 he was selected by the American Society for Microbiology as a member of one of twenty scientist-educator pairs in the nation. He is passionate about improving teaching and curriculum and is the founder and director of the Summer Institute in Teaching Science, which celebrated its ten-year anniversary in 2014. Mike's courses are centered on real world problem-solving and analytical thinking, and his lab courses emphasize systematic scientific investigation. Mike is the creator of the BJU courses Essentials of Cell Biology, Bacteriology and Virology, and Cell and Molecular Biology. He helped to create General Biology II and Essential Science (for non-science majors) as well as the Cell Biology track in the Biology program and the Biochemistry and Molecular Biology degree program at BJU. Mike has worked as a pedagogy consultant with two different publishers to produce K-12 texts and, most recently, with a secular publisher to produce a university-level cell biology text. He is the author of Unforgettable: Enabling Deep and Durable Learning, published in 2016 by Wipf & Stock of Eugene, OR
Mike is equally active at Emmanuel Bible Church (EBC) where he serves as Elder for Adult Discipleship. At EBC he creates and teaches much of the adult curriculum. He enjoys remodeling projects and cabinet making and has doubled the size of his house in the past fifteen years. He enjoys hiking and camping and classical music.