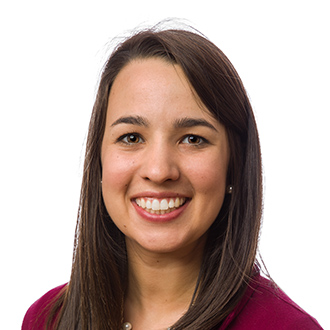 International Student Admission Counselor
Learn more about the international student admission process
Hometown: San Diego, Calif.
Undergrad Degree: Christian Ministries
States: AK, AZ, CA, CO, HI, IA, ID, KS, MO, MT, ND, NE, NM, NV, OK, OR, SD, TX UT, WA, WY
What type of high school did you graduate from?
Homeschool
Why did you choose BJU?
Upon the closing of the university I had been attending, I was forced to revisit the decision of choosing another college. After doing some research, I knew that Bob Jones University would be a great fit for me as a transfer student. When I transferred, I was not disappointed. Dorm life was fun, the academics were excellent, and the faculty and staff were committed to discipleship. All of these BJU characteristics made my transition to a new college exciting and smooth.
How have you grown over your years at BJU?
A phrase that I go back to often from my time at BJU is "Christ is sufficient." I learned to rely and on God in a deeper way and trust more with the little things. This truth even still is a comfort to me when I am tempted to be discontent or worried.
What is your favorite college memory?
I have so many college memories, but my favorite memories come from dorm life. I loved hanging out my roommates. I also loved growing close to the girls on my hall through prayer groups.
What are your hobbies or interests?
I love singing, listening to music, playing my ukulele. I also have experience with teaching English as a second language and have a love for teaching elementary aged kids.
Any advice for incoming students?
College is life is a busy life, but I would recommend getting to know the faculty and staff on a deeper level. If you do, you will be encouraged and so will they.